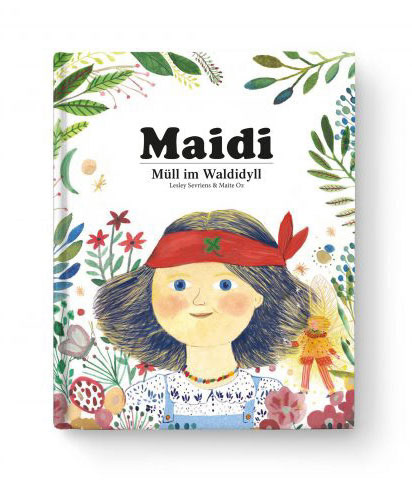 Illustrations for the Children Book
Written by Lesley Serviens.
Design and art direcction by Jan Federic Schnieder
www.maidi.de

Maidi lives in the paradisiacal Florafaunaland.
Together with her friends Lumina, Yolanda and Güüstaaf, she leads a happy, nature-loving life there.
But the idyll is deceptive - because more and more rubbish has been collecting in their forest for some time.